Hello community!
I have recently "finished" a 6U case so it's time to rethink the whole concept and start over! Contrary to tradition this will be a serious downsize, with the least amount of modules I need to keep my ER-301 functional and fun, while adding some Elektron boxes to have a groove started a little easier and be able to save my work. I'm suffering from patch fatigue (did someone use that word already?). I have limited time to invest in my eurorack setup and by the time I have a patch I like, I'm too tired to start planning a recording and producing a useful piece of music from it. And I like to work in the moment, not having to listen to the same patch every single time I sit down at my instrument. Anyway, so much for the context and rationale of my decision. This is my rack: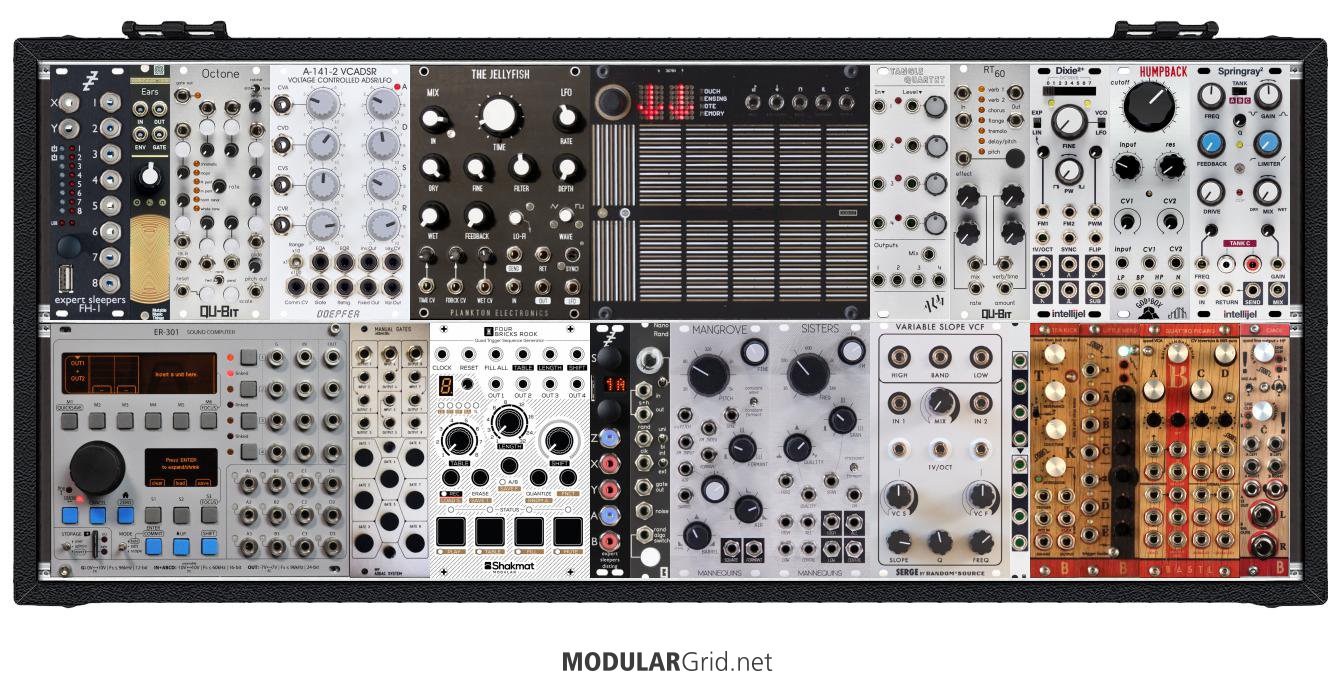 I want to sell most of the modules and get a Analog Rytm mkII + Digitone. I also have a Squarp Pyramid and I will probably keep that one in tandem with Expert Sleepers FH-1. This is a draft of my new rack (I have some rails lying around that are 98HP wide and I would like to make a 3U rack from that, but the smaller the better!)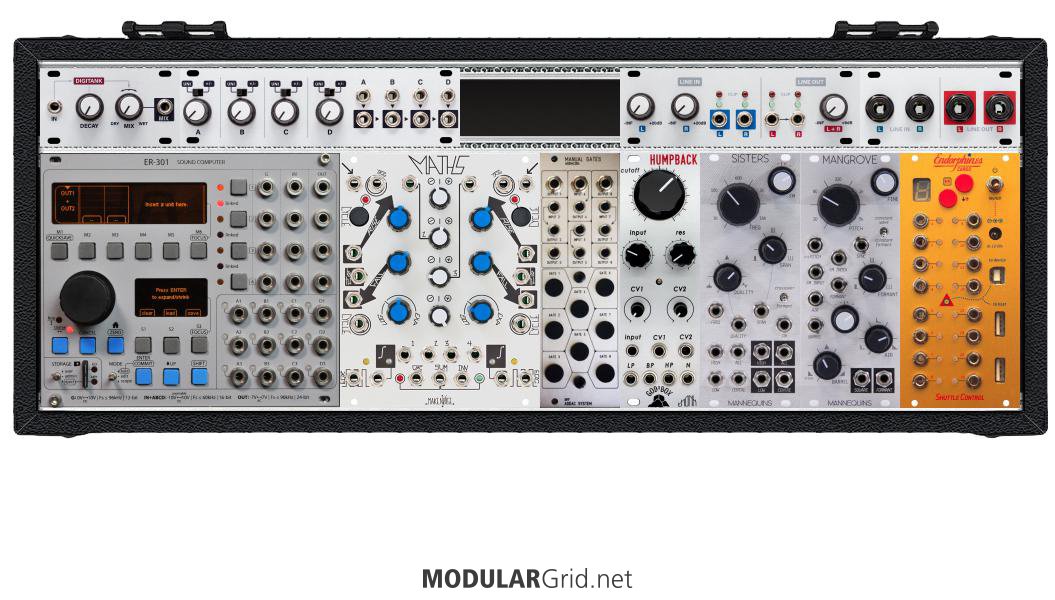 I am most interested in using loopers and grains and weirdness in the ER-301 that I can't get from the Elektron boxes. So my question is: what modules should I definitely keep according to you, or which ones should I get instead? Is this a good idea, any other advice?
Oh yeah this is the rig pic I posted not so long ago: ER301 rig pics!