Hi! I'm proud to introduce my first ER-301 V6 package: FilterDelays.
It currently contains 3 bespoke units:
FilterDelay: a clocked delay with tone control in the feedback path and, in the stereo version, a randomized spread control. It takes about 9-10% CPU in the stereo version.
FDN: a Feedback Delay Network, inspired by a paper by Tom Erbe - UC San Diego: REVERB TOPOLOGIES AND DESIGN. With smallish delay times it sounds like a simple gritty reverb with tone control. But the room size (i.e. delay time) can be made unrealistically big, so it can sound like a delay that eventually smears out into reverb. It takes about 20% CPU in the stereo version.
Here's a demo: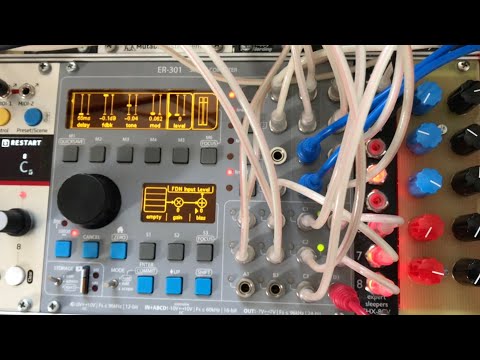 SFDN: a simpler version of FDN, without modulation, so cheaper delay lines can be used. It uses only 11%-12% CPU.
Enjoy!