Hey all, thought others might find this useful. This is a plug and go custom unit that produces an audible metronome given a clock signal. By default it is listening for a clock on G4, but you can easily change this to any input, or the output of a global chain.
Parameters:
vol: a volume control
clock: choose your clock input
pitch1: the pitch of the click you hear on beats 2,3, and 4. By default, the lower pitch
pitch2: the pitch of the click you hear on beat 1. By default the higher pitch
tap: You can change your PPQN setting by adjusting the DIV parameter in the tap tempo unit inside the tap control
By default, this is set up for 24 PPQN (pulses per quarter note, which is a MIDI standard and fairly common in Eurorack).
If you clock is pulsing on:
Quarter notes, set to 1
Eighth notes, set to 2
Sixteenth notes, set to 4
etc.
Here's a a quick video demo and quick setup instructions.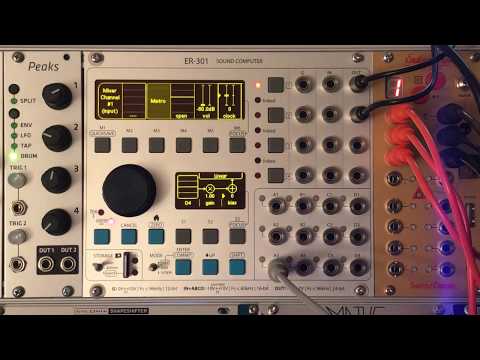 metro.zip (3.3 KB)