Hello all, I'm happy to announce Polygon v1.0.0
This is a polyphonic, dual oscillator synthesizer for the ER-301 written in the DSP layer, a big step up from my earlier adventures in the middle layer. The package comes with three units:
4 voice (4-tet): 11% CPU
8 voice (8-tet): 17% CPU
12 voice (12-tet): 23% CPU
These are all natively stereo, and (if nothing else) can make for a great simple synth on the fly.
Really though there are many applications for using Polygon:
Playing chords
As a 1 - 12 step sequencer
Generating melodies
Weird sound effects (the filter has crazy resonance)
Relaxing pads
etc!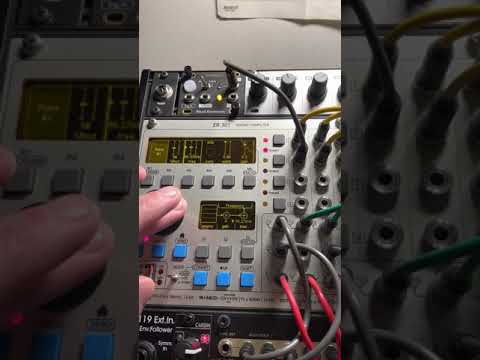 Github
ER-301 Hub
polygon-1.0.0.pkg (100.6 KB)