hi there,
I´m not sure if this is a appropriate thread in this forum, but as here are all the er301 guys i hope to get a good hint from you. (And it's an absolute noobish question!)
A lot of people seem to be so happy about the adac manual gates module, that i think there must be something special with using manual gates with the er301. I never had the urge to use those, but i might be missing something.
I use the looper a lot, but its also ok for me to handle it with the buttons on the er301. This would be the Situation where i see myself using triggers and where it could have a nice impact.
What else comes to your mind? What do you use all these triggers for?
This is why its also interesting to me:
I have my er301 in a small nice moog 60hp case. Together with a Malekko Voltage Block, a Pico Headphone out, and the 4ms Row power. (by the way: nice to sit on the couch with these, just powered by a battery!)
heres a Screenshot: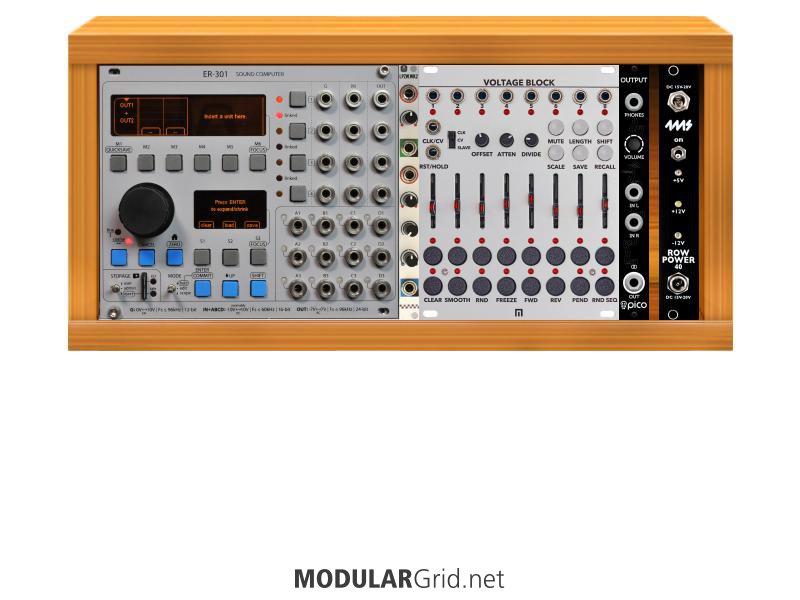 I think your answers will help me to decide between those two:
Either a Flipanda. nice cause i would have two more offsets to use. (Mostly as standalone)

or the Push3, a three manual gates modul:

looking forward to hear your impressions!